Matthew has been connected to the psychic world for some 25 years now and has always had empathy and understanding for the people and animals he has come into contact with. He uses his gift to bring hope and positivity to his many clients and is heartened by their positive feedback, and by the fact that they come back to him time and time again. He is well tuned to the Tarot and also uses Astrology, Numerology, the Crystal Ball and other cards to help him tune in to the energies around you. Matthew will never judge you and will always try to concentrate on the positive even when it seems that there is no hope at all. He gives motivation and positivity to help guide you through the many challenges that life can throw at us. He will strive to give you as much as he can and will always give you what he sees regardless of whether you always want to hear it. But he believes it is better to give you as it is rather than give you something that is not real.

Working with her spirit guides, Matthew utilize the Tarot as a focal point for her gifts, clairvoyance and clairaudience. With decades of experience in tarot and psychic phenomena, Matthew teaches courses in psychic development. She often mentors those seeking to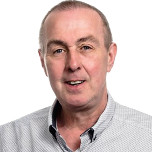 tap into their own psychic talents. But, what Matthew really loves is helping others move forward - and move forward with confidence.

Clients often comment on her unique ability to be both straight forward and compassionate - and the fact she often seems to be correct in her predictions and insights. Matthew just seems at ease with untangling the most tangled situations, whether it is love, family relationships, relationships at work or business choices.

Do you have questions about a lover? Questions about the future? Or, do you want answers about your career? Whatever the questions or issues, tarot reader and psychic Matthew is ready to help. You will get direct answers and guidance. Matthew is committed to helping you make the best choices. You will be impressed.

Call Matthew Anytime:
1-800-326-5923
Matthew's Personal Ext. 3075
Special For New Callers: First Time Readings Is Only 10 dollars for 10 minutes!

Satisfaction guarantee! It is important that you find your reading valuable.
Therefore, you appreciate your latest personal reading, or it is free. Call free for details.
Although Matthew would love to take everyone's call, she does need to time to rest, spend time with her family, and maybe do some singing and dancing. If Matthew is unavailable, and you feel you need a personal reading immediately, there are many other talented tarot readers who are available and would love to assist you. There are ALWAYS screened, professional readers ready to take your call ... just so you know.